Our Mission
Sycamore Landscape Design Build exists to design and create timeless outdoor living spaces that families will cherish for generations.
We Stay in Tune
We understand, embrace and rely on the importance of a shared vision that promotes honest communication, personal responsibility, and conflict resolution
We Pursue Mindfulness
We execute plans effectively by staying focused, and knowing how our roles combine to ensure the highest quality throughout each stage of a project.
We Care About the Details
We work efficiently, stay clean and organized, and start and finish work with attention to detail and proper technique.
We Seek to Grow
We improve by knowing that others have something to teach us, asking questions, learning from our mistakes and always staying positive.
We Value Relationships
We care for and get to know each-other and our clients by speaking kind truths, listening attentively, and treating each other with respect.
We Build Customer Experiences
We strive for a superlative and iterative design/build process. We care about creating the outdoor space that makes your house- home.
We Build Relationships
We are committed to strong relationships with our clients and ensure that every member of our team knows that people come first.
We Build to Last
Our designs, our materials, our workmanship, and the relationships and experiences we cultivate are made with the long term in mind.
We Build Beauty and Utility
Using and enjoying your space is the point and a good balance comes from incorporating as much of both as possible.
Timeless Design for Your Outdoor Spaces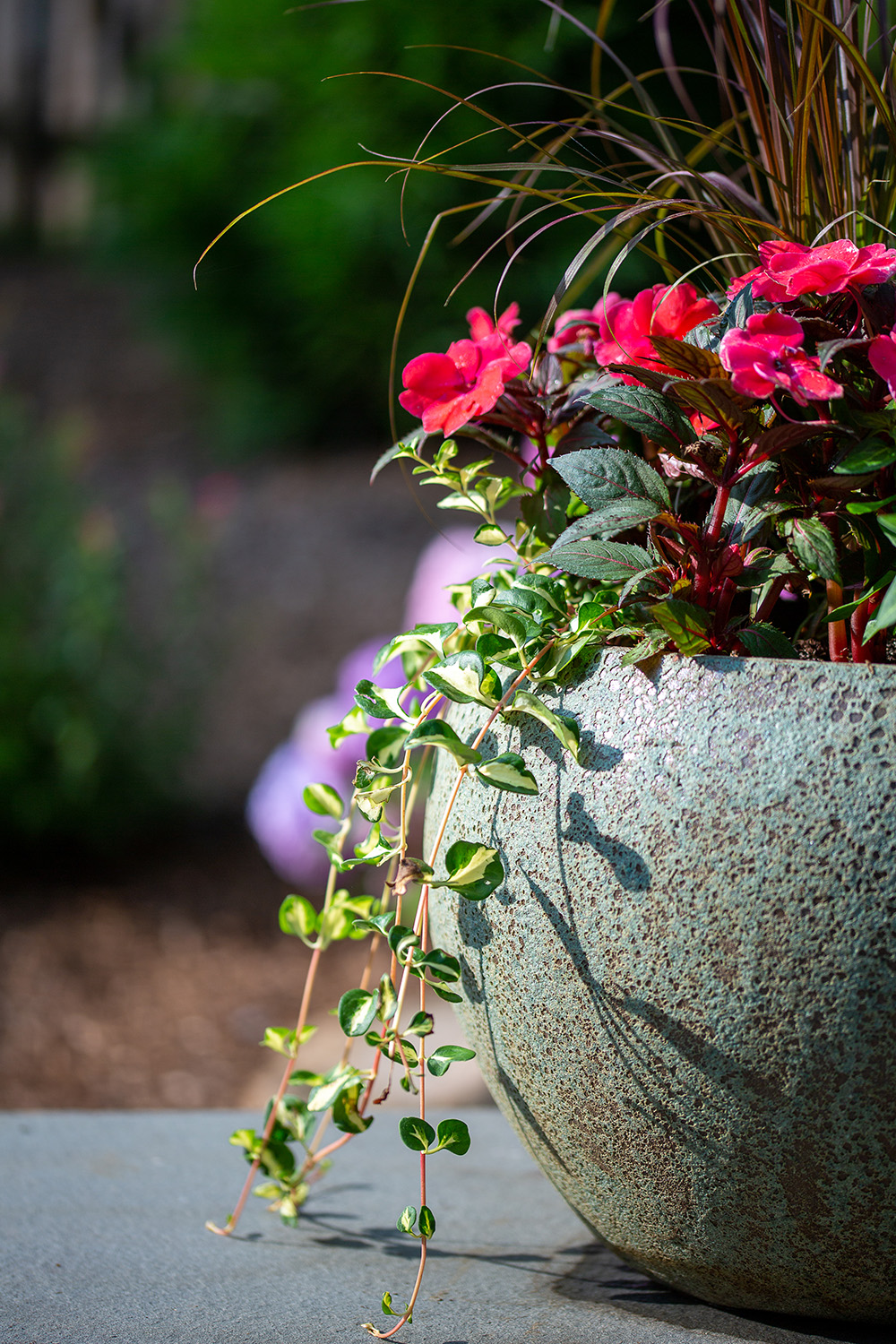 Just like the tree we are named after, Sycamore Landscape Design Build began as a tiny seed many years ago, and what began as a high school job has since become a lifetime passion. For the last twenty years we've been lucky to experience the design build landscape industry from every perspective there is, from basic laborer, to foreman, to designer, to sales, to human resources, and finally to starting SycamoreLDB.
We've even spent time seeing the industry from the outside in working in a sales and project development role for a tree service - we are not only designers but love arboriculture and all that grows with it!
We love designing and working with stone, low voltage lighting, and especially with plants, but beyond the knowledge and expertise of the field, it's the people that matter most.
Every client has a specific feeling that they want to experience in their outdoor space and we love the process of creating that. By building relationships with clients, we help you articulate your vision and bring that experience to life.